---
United Kingdom
Buy Your United Kingdom Sim Cards In NZ – Best Prepaid Sim For Travel
Discover the best SIM cards tailored for tourists in United Kingdom. Your #1 source for UK SIM cards in New Zealand. Stay seamlessly connected while traveling without the burden of hefty international roaming fees.
Over 12,000+ Reviews across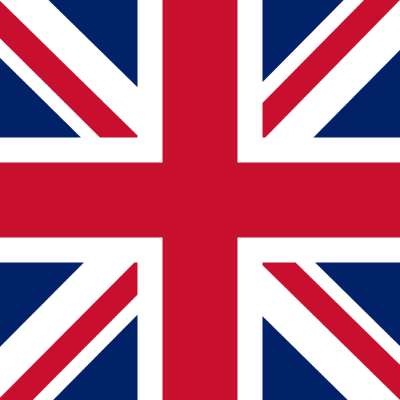 Shop by Countries in United Kingdom
Best Prepaid SIM Card Options for Travelling to the UK
The United Kingdom is one of the world's most visited countries, drawing tourists far and wide to experience everything from the stunning natural beauty of Scotland to the busy streets of London. The country's appreciation for art and culture is seen in its many theatres and museums, while its appreciation for diversity and community can be found in the wide range of cuisines available. All of these factors make the UK a must see, and those lucky enough to spend long lengths of time here should visit as much of the country as possible. If you're travelling to the UK for holiday or to visit family or have relocated on a work visa, chances are that you'll need a new local SIM card. Choosing the best UK prepaid SIM card for your needs is essential in ensuring that you don't buy a product that isn't compatible with your needs and ensure you stay connected without breaking the bank.
What is a UK SIM card?
A UK SIM card is a local SIM card for the UK that gives you access to the UK's mobile networks.  By using a UK SIM card, you can avoid hefty international roaming charges and stay connected at local rates.
It's perfect for:
Short-term or long-term visits
Making calls, sending texts, and data usage
Recharging for that extra month when required
If they're UK-based SIM cards from UK carriers such as ThreeUK or O2 like the ones we sell at SimCorner, they'll get assigned a UK mobile number. This means you can make calls, send texts, and, most importantly, access the internet without racking up hefty international roaming charges. If they're not UK-based SIM cards, they might be roaming sim cards. At SimCorner, we always recommend customers purchase a UK-based SIM.
Can I buy a UK SIM card in New Zealand?
To purchase a prepaid UK SIM card in New Zealand, you'll need to buy the SIM card online. SIM cards can be bought from various online providers. However, if you're looking for a cheaper deal, fortunately there's an easy way, buy a UK SIM card from SimCorner.
At SimCorner:
We sell a range of UK SIM cards for New Zealand travellers
They are all prepaid SIM cards, so no hidden fees
Our cards include data, unlimited calls and texts 

standard UK landlines and mobile numbers

We provide shipping New Zealand wide and it can reach your door with 2-3 days for those with urgent travel plans
By purchasing one of our awesome ranges and having it shipped straight to your home or work address, you can be sorted even before you step on the plane! Buying UK travel sim cards online has never been easier.
But with so many UK SIM cards to choose from, how do you choose the right one for your needs? Let's explore some of the top choices for UK SIM cards available at SimCorner, and check out our reviews.
The Best Prepaid UK Sim Cards
At SimCorner we've got you covered when it comes to different prepaid UK SIM cards for your next holiday If you're:
A budget-conscious traveller
Looking for extra data
A Kiwi traveller searching for the best prepaid plans around
With these prepaid SIMs you'll be able to work, travel and use your phone in the UK without incurring expensive roaming charges.
#1 Customers Choice
1. Three UK - 12GB SIM Card
One of the more popular options for travellers to the UK is the 12GB Three UK SIM Card. This SIM card offers a generous 12GB of data, which should be more than enough for staying connected, checking emails, and even streaming your favourite shows during your stay.
2. O2 - 100GB UK Travel SIM Card
Need more data? The O2 - 100GB UK Travel SIM Card ensures that you'll have an abundance of data to stay connected throughout your journey. Enjoy fast internet speeds and Unlimited calls with this SIM card. Whether you're strolling through the historic streets of London or taking in the breath taking landscapes of the UK, this SIM card offers you reliable network coverage. Regardless of whether it's for work or leisure, this SIM card has you covered.
3. UK Data-Only SIM - 12GB
For those who only need data, the UK Data-Only SIM - 12GB is a fantastic option. Ideal for tablets and mobile hotspots, this SIM card provides high-speed data access for your internet-dependent tasks.
4. UK eSIM Card - 450GB
For travellers who prefer eSIM, The Prepaid UK eSIM Card - 450GB delivers an astonishing 450GB of data. This eSIM is designed for travellers with data-intensive needs. Stay connected with the best eSIM the UK has to offer.
 If you're looking for an international SIM card for the UK and Europe, look no further than our Multi-Country SIMS. These UK prepaid sim cards allow people to use data, make calls and send messages both in the UK and European union countries, perfect for weekend trips to France and beyond. If you're planning to regularly stay in touch during your time travelling, take a look at our 12 GB Europe SIMs. If you're just looking for a travel SIM card to browse the internet or use in your iPad or tablet, look no further than our 12GB Data Only SIM Card which can be used in mobile phones, iPads, tablets and many other products. Click on the link to find out more.
Which type of phone is best to use with your new international UK sim card?
To use the new UK SIM card with your New Zealand mobile phone:
Check your phone is unlocked
If you've previously used your phone abroad and inserted various SIM cards, it's likely already unlocked.
Check with your mobile provider
Newer phones can be locked to specific mobile networks, always check first or simply insert the SIM for another provider and check yourself.
Insert your SIM
Place the SIM into your phone and switch it on, and it's ready to go.
Please note that being on a postpaid plan or contract with your local carrier doesn't mean your phone is locked. If you are unsure, please check with your current service provider.
Get prepaid SIM card UK that are right for you!
Now that you have the SIM Card for UK options laid in front of you, you would have already made up your mind on the data card that is ideal for you in terms of your travel itinerary. Though all the SIM cards are available in three sizes and fit most phones, it's always good to check the specifications and compatibility before getting one that would be right for you. Why not, check out all the options that we offer at SimCorner and get a UK SIM card for your next trip to the UK. If you like more information use the contact us link above to get in touch with us. Get your travel SIM today.
FAQs
SimCorner offers a variety of UK SIM cards, including options from O2, Three UK, and eSIMs. You can choose from cards with different data allowances to suit your needs.
When selecting a UK SIM card, consider factors like the duration of your stay, your data requirements, and your preferred network. SimCorner offers various options to ensure you find the perfect fit.
Activating your UK SIM card from SimCorner is easy. Follow the instructions provided with your SIM card pack as soon as you receive you order. If you face any issues, our customer support is available to assist.
Absolutely. With the physical sim cards, If you wish to add credit or recharge the sim you can only do this whilst you are in the UK at 3UK or O2 stores (depending on which sims was purchased), supermarkets, petrol stations and convenience stores. Unfortunately you are unable to top-up online as some providers requires a UK debit/credit card that is linked to a UK residential address.
Yes, our UK SIM cards support both 4G and 5G networks, depending on your device's compatibility and location you are in.